Sweet potato veggie burgers. Simple, vegan and gluten-free sweet potato black bean burgers. Ten ingredients, tender, hearty, flavorful, and delicious. They contain sweet potatoes (my favorite) and some smoky spice to impart a hint of grill flavor.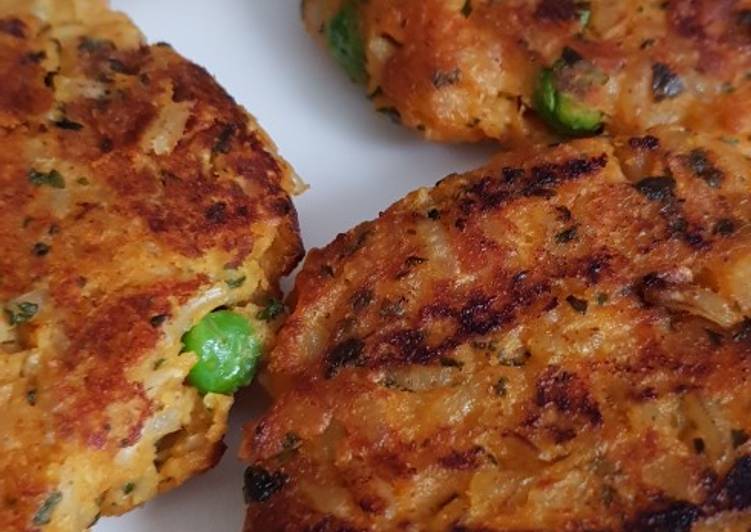 Ditch the pre-made, frozen veggie burgers in favor of these smoky, spicy homemade ones — you won't regret it. Place the cannellini beans into a bowl and mash them with a fork or potato masher until almost completely smooth. Peel the cooked sweet potato, and add it to the bowl of chickpeas, along with the garlic, chili powder, and salt. You can cook Sweet potato veggie burgers using 12 ingredients and 5 steps. Here is how you achieve it.
Ingredients of Sweet potato veggie burgers
Prepare 2 of sweet potatoes.
You need 80 g of rice.
It's 1 tbsp of frozen peas.
You need 1 of egg.
It's 1/2 tsp of cumin.
It's 1/2 tsp of tumeric.
Prepare 1/2 tsp of ground coriander.
You need 1/2 tsp of paprika.
You need 1/2 tsp of ginger puree.
It's 1/4 tsp of cayenne pepper.
Prepare of Salt and pepper to season.
You need 1 tbsp of oil.
Mash until chickpeas are finely mashed. I've always loved burgers and I don't know why I haven't shared more burger recipes on the blog. Take a loot at our veggie burgers and our veggie patties. Kathy's famous sweet potato avocado veggie burgers come to life in this cooking video!
Sweet potato veggie burgers step by step
Cook rice and sweet potato in a pan until very tender. Rice will be slightly overcooked and sticky. Stir in frozen peas..
Add spices, salt, pepper and ginger and egg. Mix to combine..
Add oil to a pan. Form a small ball in your hands. Pop into pan and flatten. Allow to cook for 5 minutes or each side or until golden and holding its shape. Cook on a low heat..
Flip over gently and cook the other side..
Serve warm. Enjoy..
You totally need these sweet potato chickpea burgers! Aside from being healthy, vegan, and gluten-free, these tasty freezer-friendly veggie burgers are just plain delicious!.sweet potato veggie burgers are made from sweet potatoes, are coated with crunchy panko and finished with creamy avocado and grilled vegetables! And then I made these easy homemade sweet potato veggie burgers. …Meat who? A sweet potato veggie burger, that is. Packed full of lots of healthy ingredients, these oven-baked sweet potato burgers are truly inspired by Southern cooking—they're made from sweet potatoes, quinoa, maple syrup, pecans and kale and absolutely no meat, eggs or dairy.