Cheesy Mashed Potato Muffins.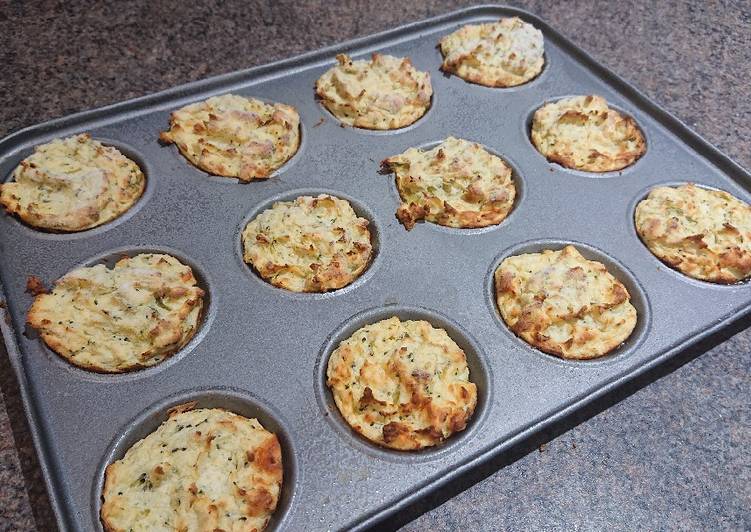 You can cook Cheesy Mashed Potato Muffins using 6 ingredients and 8 steps. Here is how you achieve that.
Ingredients of Cheesy Mashed Potato Muffins
Prepare 2 cups of mashed potatoes.
Prepare 2-3 of eggs depending on size, I found 2 was enough.
Prepare 1/2 cup of mature cheddar cheese or similar.
It's 1/2 cup of broccoli, steamed and/or other vegetables.
Prepare to taste of Salt.
You need to taste of Ground black pepper.
Cheesy Mashed Potato Muffins instructions
Preheat oven to 200c..
Spray with cooking spray a 12 piece muffin tin..
In a bowl combine the mash potatoes, cheese and eggs. Mix well..
Next mix in the broccoli and/or any other vegetables if using..
If needed season with normal or seasoned salt and pepper..
Divide the mixture into the muffin tins..
Pop them into the oven for 20-25 minutes until the top is golden brown..
They can be served immediately but I found they crumbled quite easily. I popped them in the microwave and reheated them the next day and found they held their shape better. I also froze a batch of them in a ziplock bag to use as and when needed..